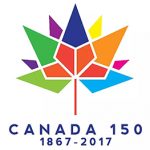 If you find yourself in Pointe Au Baril on Canada Day be sure stop at the Pointe Au Baril Community Centre and local waterways. The community has a fantastic day planned!
8:00 a.m.: The Great Bayfield to Pointe Au Baril Adventure Challenge (swim, paddle, run). Sponsored by BNIA. Ages 15+ Canoes, paddles and PFDs provided Pre-registration required. For details and to register contact RACE@BNIA.ca.
8:30-10 a.m.: Pancake and Sausage Breakfast.
8:30-12 p.m.: The "Cryptic Clue" Boat History Hunt. Sponsored by PaBIA. Cash prizes Pre-Registration required. Info and registration details available by June 1 at pointeaubarilcommunity.ca
9 – 4 p.m.: Silent Auction, Artisan Vendors, Historical Photos Display, Unique ready-to-hang art portraying the beauty of our area.
10 – 4 p.m.: "Pointe to the East": documentary on the history of Pointe Au Baril village.
10 – 2 p.m.: Kids Zone. Ages 5 to 12. Games, crafts, cookie decorating, and lots more fun! Georgian Bay Biosphere Reserve Display.
10:15-11 a.m.: Escorted Community Paddle. Prizes for best decorated!Canoes provided or bring your own non-motorized watercraft. Info and route details available by June 1 at pointeaubarilcommunity.ca
11:30 a.m.: Official Opening and Flag Raising Pipes and Drums of the OPP Grand Opening, NEW Pointe Au Baril Nursing Station
12:00 – 2 p.m.: Lunch includes corned beef on a bun, pulled pork, children's menu, and more.
1:30-2 p.m.: Live Auction
2 – 3:30 p.m.: Open Mic! Show off your talent…take the stage, sing, play your instrument!
2 – 4:00 p.m.: Short Races in Pointe Au Baril Harbour. Swimming, Family Hand Paddle Canoe Races, and Bungy Swim. Canoes, paddles and PFDs provided. Various age groups. Free registration
8:30 p.m.: Boat Parade! Wow us with your old wooden beauties, decorate your boat with flair, or just join in as you are!
More information about our Pointe Au Baril Canada Day 150 event including important updates, registration details and route information for all races, changes in scheduling, etc. are available June 1 at pointeaubarilcommunity.ca
What better way to kick-off the summer and celebrate the 150th birthday of this great nation. Parry Sound area is only 2 hours north of Toronto and offers plenty of cool vacation spots. Book your Canada Day vacation in cottage country here.