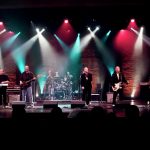 Wondering what is in store for June at the Charles W. Stockey Centre and the BOCC? If so, we have the list for you! Buy Tickets Online or call during box office hours.
Thursday, June 8th, 2017 – Lighthouse, 8:00pm
Lighthouse burst on the scene in 1969 with a unique blend of rock, jazz and classical influences that defied all conventions,earning nine gold and platinum albums with international hits such as One Fine Morning, Sunny Days and Pretty Lady. Today Lighthouse is creating the same magic with an extraordinary group of ten musicians featuring the original nucleus of Skip Prokop, Ralph Cole and Paul Hoffert, an all-star horn section with original Steve Kennedy and dynamic lead vocalist Dan Clancy.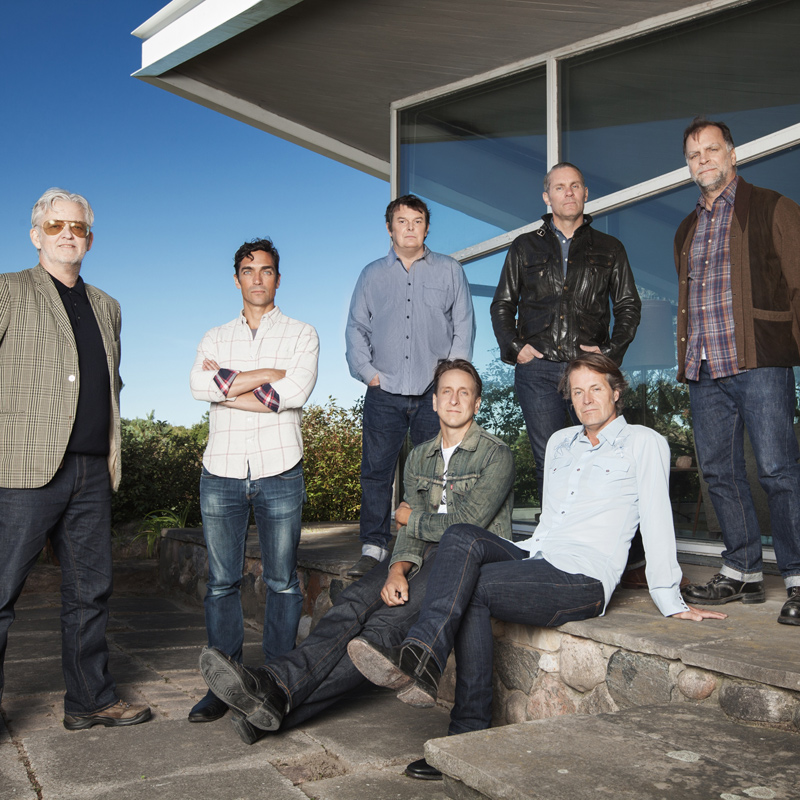 Friday, June 9th, 2017 – Blue Rodeo at the BOCC, 8:00pm
Blue Rodeo will be performing at the Bobby Orr Community Centre, tickets sold online or at Stocky Centre. For close to thirty years now, Blue Rodeo has taken the road less traveled – and succeeded far beyond anyone's expectations. The band emerged in the early 80's as a countrified rock band in the era of hair metal and glossy pop. Despite sticking out like a sore thumb (or maybe because of it), their single "Try" became omni-present on radio across Canada and set in motion a three decade long career of headlining every club, theatre and arena in Canada.
In 1993, when grunge rock was squeezing commercial rock off the radio, they recorded their most acoustic album, Five Days In July, and scored their biggest hit selling over a half million copies of that one record alone. Now, with their 14th Warner Music Canada studio album – 1000 Arms, Blue Rodeo's successes are measured in terms that include induction into the Canadian Music Hall of Fame (2012), receiving a Governor General's Performing Arts Award (2014) and acknowledgement that the band has steadfastly defined itself by its own terms, and in the years that ensued, sold in excess of four million records.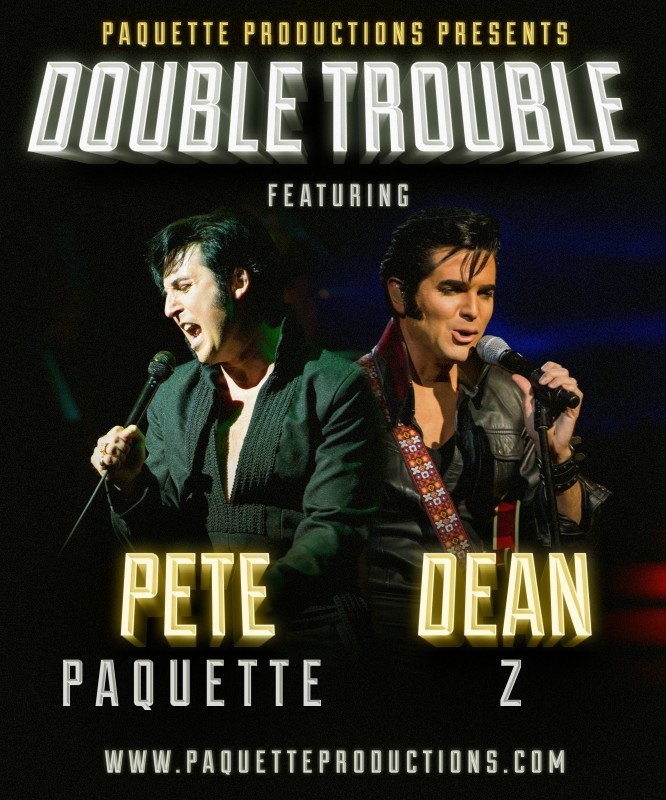 Friday, June 23th, 2017 – Double Trouble Starring Pete Paquette and Dean Z,  7:30pm
Undoubtedly one of the most dynamic shows this year. New for 2017, this show features two of the worlds' most accomplished Elvis Tribute Artists at their very best, Pete Paquette from Canada and Dean Z from the USA, accompanied by our very own Rockin' Royals Showband and the Tonettes. Energized by friendly competitiveness, both Pete and Dean will go head to head as Elvis, taking you back in time to relive the various eras of the King's colourful music career in this fun, authentic and interactive concert.
Saturday, June 24th, 2017 – Famous People Players, 2:00pm
Famous PEOPLE Players – Glow in the dark Dream Theatre. From Broadway, to Radio City Music Hall and around the World – FPP is Where Special Happens!"
The black light performance of Famous PEOPLE Players was discovered by Liberacé, and they were his opening act in Las Vegas for 10 years. Their production of the Sorcerer's Apprentice was part of the re-opening of Radio City Music Hall, and their success continued with two runs on Broadway and performances in China, Korea and Singapore, and throughout the United States. Their Dine & Dream Theatre in Toronto was generously sponsored by actor Paul Newman through sales of Newman's Own products sold in Canada. He remained a very devoted supporter and honorary director the board.
There are two showtimes for the Famous People Players: 2:00pm (60 minutes length) and 7:00 pm (90 minutes length)
Find the latest events in Parry Sound including concerts, festivals and sports.
Explorer Tip
Parry Sound hugs the shores of the world's largest freshwater archipelago, known as the 30,000 Islands. In 2004,UNESCO designated the area as a World Biosphere Reserve, the Georgian Bay Biosphere Reserve.
Let us help you plan your next vacation. Visit today and explore the world's largest freshwater archipelago, known as the 30,000 Islands. Explore, Eat, Stay, Discover Parry Sound, Ontario Georgian Bay.
Sign up here to receive The Parry Sound Tourism newsletter to get tips, tales, deals and travel packages for your next adventure in Parry Sound