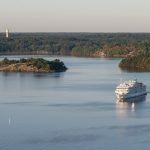 Parry Sound has a fabulous freshwater port, that frequently attracts cruise ships travelling the Great Lakes.
This summer, the Pearl Mist cruise ship has been visiting Parry Sound Harbour, and will return for 8 more visits between now and September.
The Pearl Mist, which was launched on June 25th, 2014, is touted as one of the most comfortable and luxurious cruising vessels in the world, with every modern amenity you would find at a top-rated resort. The ship boasts an intimate experience – passengers won't be sailing with thousands of other guests, but will be one of only a possible 210 passengers.
The ship will be sailing back and forth between Chicago, Illinois and Toronto, Ontario.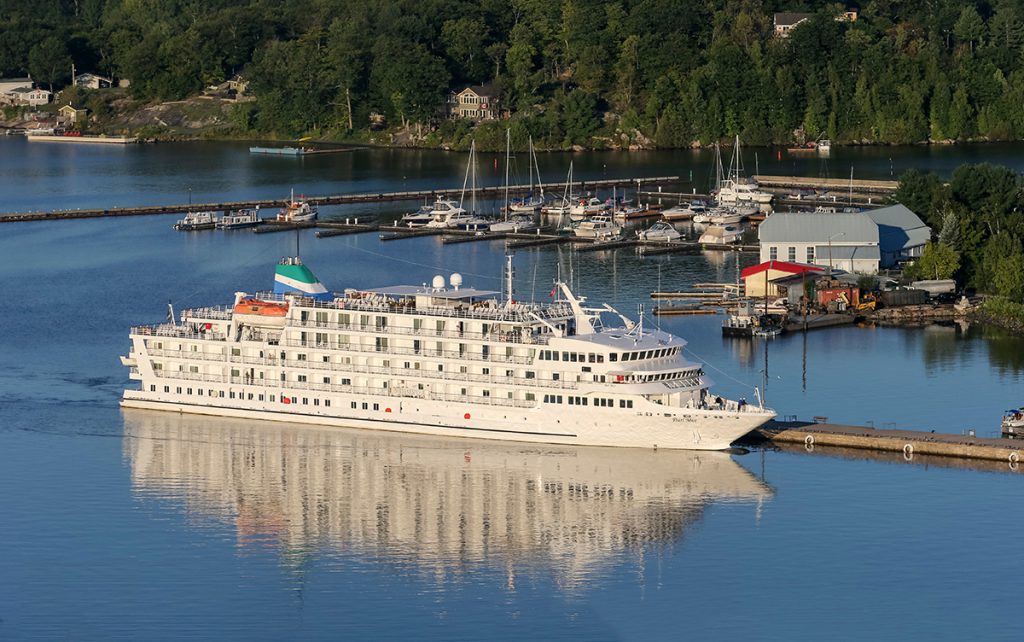 When in port, the passengers dis-embark and have the opportunity to see Parry Sound on their own, or on guided excursions organized by the cruise ship director.  The ship is not accessible by the general public for security reasons, but visitors are able to come down to the Town Docks to see the ship while it is in port.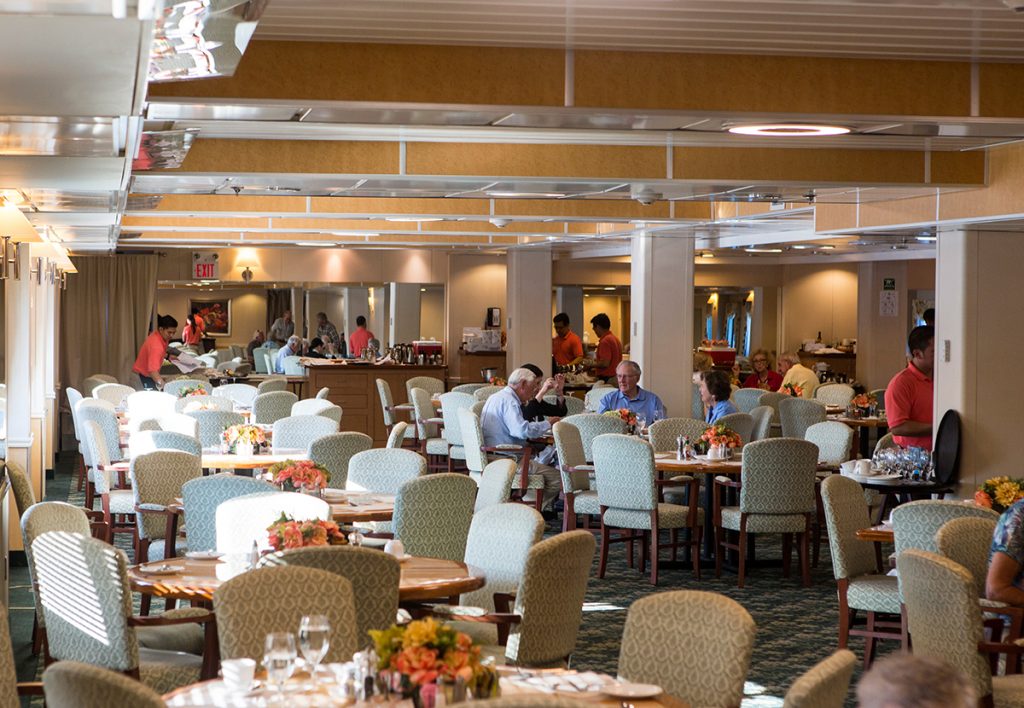 Pearl Mist:
Monday June 5 – 8:30am – 5:00pm
Wednesday June 14 – 8:30am – 7:00pm
Sunday June 25 – 8:30am – 6:30pm
Thursday July 6 – 8:00am – 7:00pm
Monday July 17 – 8:30am – 5:00pm
Wednesday July 26 – 8:30am – 7:00pm
Sunday August 6 – 8:30am – 6:30pm
Thursday August 17 – 8:00am – 7:00pm
Saturday August 19 – 9:00pm to Sunday August 20 – 6:30pm
Thursday August 31 – 8:00am – 7:00pm
Victory 1:
Sunday June 4 – 5:00am – 6:30pm
Friday August 25 – 7:00am – 11:00pm
Summer – Events & Festivals – Things to Do
Stockey Centre Concerts
RACH 3-Pitch Tourney
Parry Sound Dragon Boat Festival
Pedaling for Parkinson's
Canada Day
Bobby Orr Hall of Fame Induction Ceremony
Art in the Park
Festival of the Sound
Tuesday Summer Market
Bobby Orr Hall of Fame Triathlon Series
Optimist Club Santa Claus Parade
Winter Craft Show
Snowfest
Sail Parry Sound Events
Make it a weekend getaway and find a hotel nearby. Add one one of these great tours and attractions to your getaway to the Parry Sound region of Explorers Edge.